Mark Westin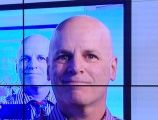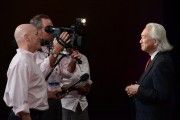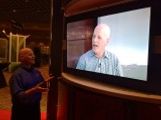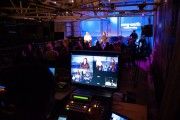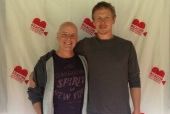 I'm Mark Westin.  I've created and contributed to thousands of hours of award-winning content, from network television to documentary film to music video. Some of my credits are below, but there's something more important I want you to know: why I do what I do.

When I started out, I was fortunate to be taken under the wing of some of the finest producers, writers, and editors in the industry.  Women and men who had learned their craft by hand, by time and practice and instinct. They shared their expertise in many areas, but the most valuable skill they taught me was how to find the right words and create the right pictures to make a story come alive.

Is it more work to sweat those subtle details?  You bet.  Are people always conscious of them?  Nope. But as one of my mentors used to say: "When it's right, they feel it."

I promised myself when I started Spinach World that I would honor their wisdom and not compromise on quality or integrity.  That commitment is what I'll bring to your project.

In addition to production, I'm an Emmy-nominated composer of film scores and original songs. Understanding music as a writer and performer gives me great insight into how to translate your music into compelling visual content.
 
Key Credits (alphabetical):
American Desi TV Vice President of Programming of the first South Asian television channel in the U.S.
Beacon Independent Film Festival Director, camera, editor, Grassroots Rock, 2013 official festival selection
Court TV Senior Producer of multiple ACE Award-winning legal channel
Lucky Duck Productions Vice President of Production at Linda Ellerbee's Emmy- and Peabody Award-winning company
MediaGroup Films Senior VP of Development. MediaGroup's Fast Lane Summer won Best Documentary at the New York Independent Film Festival and the Platinum Aurora Award for Best Sports Film
Metro TV Senior Producer of Cablevision's multiple Emmy Award-winning lifestyle channel in New York City
MSNBC Executive Producer of Dan Abrams, Lawrence O'Donnell, Frank Luntz, Jesse Ventura shows
New York Film Academy Former faculty, Television and New Media
SongSmith On-camera host of streaming video show dedicated to the craft of songwriting
Other credits Access Hollywood, Eye on America for CBS News, Day & Date, Wall Street Journal television
Mensa member, 25-year Taijiquan player, and motorcyle guy
Why is it called Spinach World?
I had a dream one night that I owned a gigantic department store in New York City. The store was called Spinach World, and it sold only spinach and spinach-related products.

How could such a highly specialized store stay in business? Simple. Spinach World consistently sold only the finest and most exclusive spinach in the world, and once people experienced the quality, they would accept nothing else. So they flocked to Spinach World and made it an enduring success.

When I woke up, I knew what I had to name my company.